Yet another odd moment where a babycarrier turned up as a savior. Carriers and wraps have previously served us as
*Emergency sun shades
*Hammocks
*blankets when the evening turned unexpectedly cold
*BEACH blankets
And today, when Monster peed through all her clothes AND through her back up outfit, she was put in a carrier to hide the fact that she was wearing little but an underwear.
Now THAT's what I call an adventure in babywearing...commando!
In other news, while I'm still honing out the blog, I'm hoping to build more readership. I kid you not internet, there is some wacky stuff to come soon. There will be a career change, a drastic location change, and stories of babywearing advocacy in hostile cultures. Plus there might be some political rant thrown in the mix. So keep a look out...it'll be slow in coming, but when it gets here? Be prepared to bring your boxing gloves.
So do what it says here: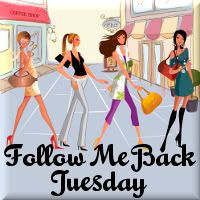 Follow Me Back Tuesday is a day of the week that you can gain more followers and find other great blogs to follow on a weekly basis.Follow Me Back Tuesday is hosted by Survey Junkie, Little Yaya's, Review Retreat & Boobies,Babies And A Blog..
It's a great way to start off your week & get more BF's !!
How it Works
Follow ALL of the Hostesses
(leave us a comment so we can follow you back)
WE DO FOLLOW BACK
1. Add your blog to the list (only have to add once)
NOT YOUR BLOG HOP Link up
2. Grab our fabulous button & the link code to post on your blog
3. Start to follow as many blogs as you would like (make sure you leave a comment so they can follow you back)
4. And when you receive a comment from a new follower return the favor & follow them back.